In 2014, ARM's 64-bit architecture became the focus of chip vendors. ARM has introduced a 64-bit ARM reference architecture, namely the Cortex-A57 and A53 architectures. However, the market response is not strong enough. So AMD came out and announced the introduction of 64-bit ARM computing architecture.

AMD has announced the development roadmap for its CPU and SoC products. It is expected that the low-power version of the Cortex-A57 will be launched in 2015. The Project Skybridge project will achieve pin-compatible compatibility between x86 and ARM architectures. In 2016, AMD will launch the first 64-bit ARMv8 CPU - K12. In addition to announcing a series of future plans, AMD also publicly demonstrated its first ARM architecture processor Opteron A1100 for the first time, codenamed Seattle.

Another ARM chip maker, Applied Micro, announced details of its X-Gene 2 and X-Gene 3 ARM server chips. Applied Micro's first 64-bit X-Gene low-power ARM chip will be used for servers by the end of 2014. AppliedMicro has a first-mover advantage, that is, the company is the only company that develops 64-bit ARM processors based on fully customized cores. Other companies use existing ARM processors, such as ARM's Cortex-A57 processor.

Recently, ARM revealed that it is developing a new generation of 64-bit ARM v8 architecture, codenamed Maya, Artemis (moon and hunting goddess). The details of Maya and Artemis processors are still a mystery. ARM only officially announced the ARM v8 instruction set in 2011. In 2012, it launched its own Cortex-A57 and A53 architectures, codenamed Atlas (the giant in Greek mythology). Apollo (Apollo, Sun God), today's Maya, Artemis processor should be a follow-up product of the A57, A53 architecture, just like the A9, A7, A15, A12 (later renamed A17) in the 32-bit ARM v7 family. The same architecture.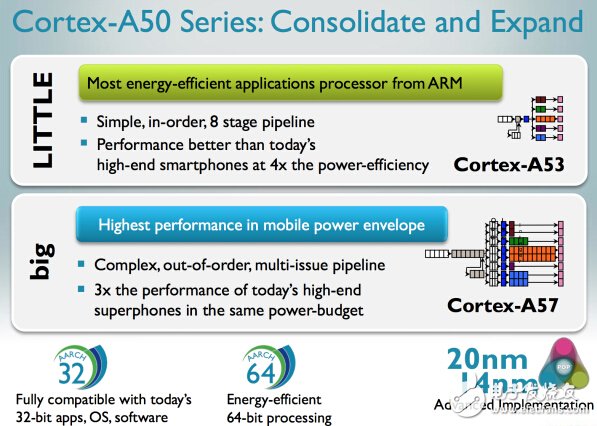 From the current situation of the ARM camp, the popularity of the v8 instruction set on enterprise products is relatively high, but not high on the consumer side. So the new architecture is expected to still use the v8 instruction set and further optimize the processor architecture to improve efficiency and energy efficiency.

Although the product has not yet been released, and even the technical details are not disclosed, ARM said that two manufacturers have obtained the new processor license. ARM's continuous innovation indicates the benign development of the ARM ecosystem. It is believed that with the continuous improvement of the ARM ecosystem, ARM will have more and more room for development in the enterprise market.

Led Strip Light

In LEDER,There are flexible LED strip lighting products,which enable you to light or highlight wherever you want and provide innovative and high-quality strip lighting solutions. LED Strip Light is a good summary of LEDER's range, which offers dozens of variations to choose from.LEDER has various profiles or aluminum casings, which are suitable for LED Strip lights, LEDER provides a series of durable LED Light belts with high performance drive capability. Our LED lights in different color temperature range with adjustable light options, has the following features:

l A choice of indoor or outdoor options.

l Flexibility with quality double sided tape for mounting on curved surfaces.

l Full range of colour temperatures – warm 3000K, neutral 4000K & cool 6000K

l Choice of 5m kits with driver or specific cut lengths you can match to a suitable RGB driver and remote control

There is also an RGB color band with controllable strength, 15 colours and a choice of either static colour or a range of dynamic colour changes.

RGB colour changing/static in 15 colours with remote control

LED Strip Light

LED Tape Light,Outdoor LED Strip Lights ,LED Light Strips For Room,Waterproof LED Strip Lights

JIANGMEN LEDERLIGHT LIGHTING Co.,LTD , https://www.lederlight.com