Under the general trend of "Industry 4.0" and "Made in China 2025", the trend of industrial automation continues to increase, and machine vision has become an important emerging field in the electronics industry. Driven by continued automation needs, social security requirements and market economic strength, the global machine vision and intelligent transportation system market is booming. In China, more and more big companies are entering the machine vision market.

Image sensor performance indicators and development trends

Image sensors are a key component of machine vision systems for capturing image information. Factors that measure image sensor performance include resolution, sensitivity, bandwidth, noise, power consumption, optical format, frame rate, and CRA. No single image sensing technology or product is suitable for all applications, so designers need to match the most appropriate technology for their application needs. In contrast, CCD sensors provide optimal image uniformity, high linear dynamic range, high light sensitivity, and large optical formats, while CMOS sensors offer flexible read, low power, high frame rate, and high integration. From the application market, Full Frame CCD is aimed at science and medical fields, Interline Transfer CCD and global shutter CMOS are used for machine vision and intelligent transportation systems. Linear CCD is suitable for scanning, food/beverage, etc. Rolling shutter CMOS is mainly used. In the security monitoring industry. Both CCD and CMOS image sensors are moving toward smaller pixels (but retaining performance), larger optical formats, improved output design and process trends to meet market demands for higher resolution, faster output speeds, Enhanced quantum efficiency (QE), reduced noise, and reduced cost requirements. High-speed image capture provides high throughput, high-quality images provide accurate analysis, and high-pixel capture of clear image detail.

ON Semiconductor is the only supplier that offers CMOS and CCD image sensors

ON Semiconductor's more than 40 years of imaging expertise, combined with the acquired technology advantages of CYPRESS, TRUESENSE, and ApTIna, is the only supplier that can provide CMOS and CCD image sensors. In 2015, it has the largest security and scanning image sensor market. The market share is also ranked second in the machine vision market. The company's unparalleled product technology and comprehensive product portfolio include a wide range of technology including CCD and CMOS pixel design, back-illuminated, electronic multiplier, system-on-chip (SoC) integration, dedicated color filter array (CFA), and high-speed readout. Architecture, proprietary coprocessors, custom design capabilities, and more, from 1.1 μm to 24 μm in pixel resolution, from VGA to over 50 megapixels, from 2.2 mm to over 70 mm in optical format, and investing heavily in future developments Leading technology and market development. This article will focus on ON Semiconductor's global shutter CMOS image sensor PYTHON series and Interline Transfer CCD image sensor.

Global shutter CMOS image sensor

CMOS image sensors provide some of the features not available in CCD image sensors. Internally integrated digital processing capabilities, such as turning the charge into a voltage inside the pixel, provide a faster frame rate than the CCD. Moreover, the CMOS architecture allows users to design small window outputs according to their needs, making readouts more flexible. In addition, CMOS has low power consumption and simple design. Although CCD image sensors are still in the leading position in image quality, with the development of technology, the difference in imaging quality between global shutter CMOS and CCD image sensors will become smaller and smaller. Key applications for global shutter CMOS image sensors include inspection, medical imaging, motion analysis, security, microscopy, and intelligent transportation.

Global Shutter CMOS Sensor for Industrial High-End Applications: PYTHON

ON Semiconductor's PYTHON series delivers superior image quality, high and flexible readout speeds, low power/frame rate versions and a scalable platform for demanding industrial imaging and intelligent transportation applications such as inspection systems , license plate recognition, monitoring, scientific research, traffic cameras, robot guidance and motion analysis.

Superior image quality

PYTHON's patented global shutter structure ensures no motion artifacts when capturing moving objects, correlated double sampling (CDS) in pixels ensures low output noise, and on-chip fixed mode noise (FPN) correction provides enhanced image quality, depending on the application Configurability Optimizes image quality for specified end applications. High quantum efficiency provides excellent sensitivity from UV to NIR. Products are available in black and white, color and near infrared.

2. Low power / frame rate version to choose from

To meet the needs of some customers who want to reduce power consumption and cost, ON Semiconductor also offers low-power PYTHON 1300 and PYTHON 5000, which optimizes power consumption by 33% by reducing frame rate while retaining the high optics of the PYTHON series. Performance, and thus a cost-effective choice for applications that support low frame rates.

Table 1: PYTHON Low Power/Frame Rate Scheme

3. High and flexible read speed

PYTHON has the bandwidth to meet and exceed modern interfaces such as USB3, USB3.1, 10GigE, Cameralink. The ROI mode is used for custom output selection, and the speed is increased by the square when opening the window.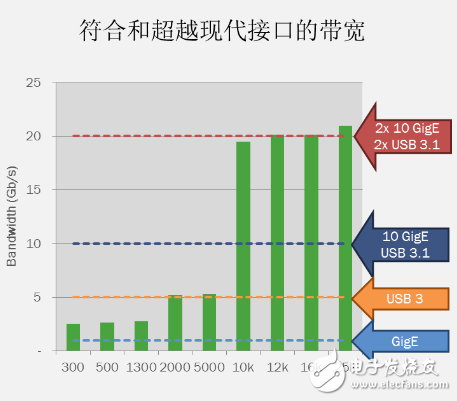 Figure 1: PYTHON high bandwidth supports high frame rate and high resolution

4. Scalable

The PYTHON series consists of nine different devices, offering resolutions from VGA to over 25 megapixels in three package sizes. All devices have similar electrical and design requirements, and all products share the same design.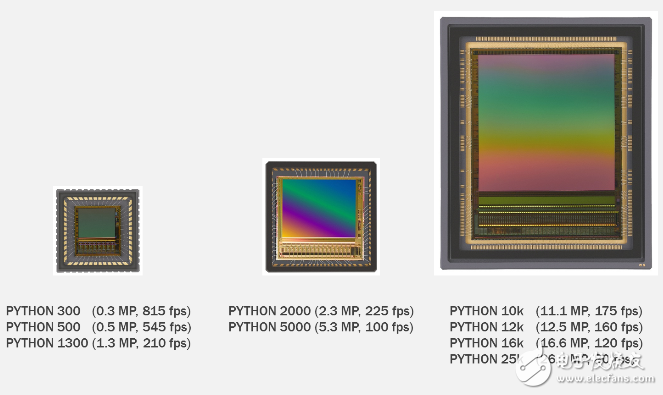 Figure 2: 9 devices in the PYTHON series

Therefore, based on PYTHON's support for high bandwidth above USB3, it can provide faster frame rate without sacrificing image quality, and the resolution of 25 million pixels meets the trend of higher resolution in the market. Nine different resolution options can be selected. Customized end-customer solutions are available for different application needs, scalability reduces design time and speeds time-to-market.

PYTHON's general platform block diagram is shown in Figure 3. Usually, the external control signal of the sensor is provided by the FPGA, and the output conversion interface of the sensor is used. At the same time, some simple image processing is performed, and the video interface such as USB3.0, GigE, Camera Link is output. image.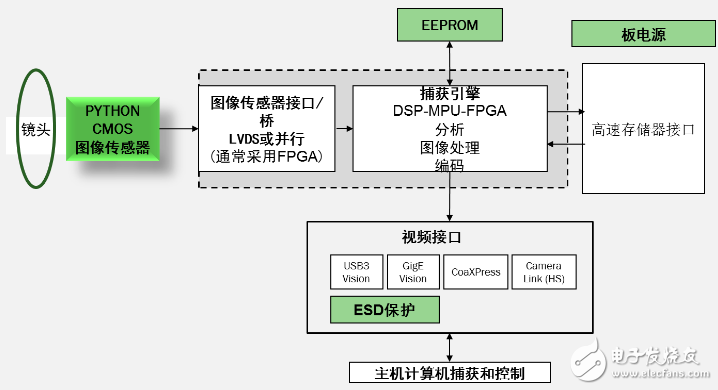 Figure 3: PYTHON Universal Platform Block Diagram

Interline Transfer CCD Image Sensor

Interline Transfer CCD provides more functionality than Full frame CCD. It uses electronic shutter, which is simpler and more stable than mechanical shutter. It has good image consistency and low noise. It can be used for machine vision, monitoring and intelligent transportation with strict image quality requirements. , medical and scientific fields.

ON Semiconductor's Interline Transfer CCD is currently the most commonly used series of 5.5 micron and 7.4 micron, with resolutions ranging from 1 million to 29 million pixels, optical formats from 1/2" to 35 mm, with low noise and low smear. Advanced imaging performance and global shutter architecture (smear), black and white, Bayer color, Sparse color filter array configuration, a full range of devices share common output pin, package and timing definition, only need a dedicated ID pin to distinguish Supports a camera designed for a full range of more than 30 products, simplifying design, with 5.5 micron for mainstream applications and 7.4 micron for improved imaging performance.

1. The world's highest resolution Interline Transfer CCD: KAI-47051

The KAI-47051 image sensor provides excellent image uniformity and global shutter architecture for demanding imaging applications such as flat panel inspection and aerial reconnaissance, with 47 million pixels for very sharp image detail and 16 output architectures for frame rates up to 7 Fps with black and white, Bayer color and Sparse CFA configuration.

Compared with CMOS design, CCD power supply and clock requirements are more stringent, requiring special horizontal clock drive, vertical clock drive and electronic shutter drive. Because it is analog signal output, it needs external ADC to convert analog signal into digital signal output. FPGA processing, outputting images by video interfaces such as USB3.0, GigE, and Camera Link.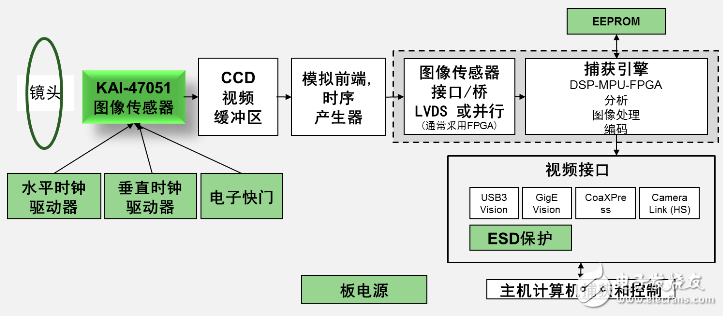 Figure 4: Block diagram of the KAI-47051 platform

2. KAI-29050 and KAI-08052 image sensor

The KAI-29050 and KAI-08052 are 5.5-micron Interline Transfer CCD image sensors that provide excellent image uniformity and global shutter architecture, as well as black and white, Bayer and Sparse CFA configurations, and four outputs for flat panel inspection and aerial reconnaissance. The devices feature 28.8 million and 8.1 million pixels, respectively, supporting frame rates of 4 fps and 16 fps. Among them, KAI-08052 has enhanced near-infrared sensitivity, which is very important for promoting the development of scientific research and medical applications.

Other CMOS image sensor

1. Global Shutter CMOS Sensor AR0135

As an upgrade product of AR0134, AR0135 has a pixel size of 3.75 microns, a pixel size of 1 million, an optical size of only 1/3 inch, supports 720p of 60 fps, low power consumption, compact package, low read noise, suitable for bar code scanning, industrial, Toys/game consoles, cars, etc.

2. Global Shutter CMOS Sensor AR0144

AR0144 pixel size is only 3 microns, it is the industry's smallest pixel global CMOS sensor with pixel resolution of 1 million pixels, optical size of only 1/4 inch, low noise, very low dark current at high temperature, support 60 fps, very compact Packaging, target markets include barcode scanning, toy/game consoles and industrial applications.

to sum up

As the only supplier with both CCD and CMOS technology, ON Semiconductor has more than 2,000 technology patents, a broad product lineup from rolling shutter to global shutter, from VGA to 47 million pixels, from low speed, low power to high Frame rate, in line with machine vision and industrial application trends, to meet the different application needs of customers, coupled with experienced local Chinese technical team, strong sales support, and focus on Asia-Pacific image engineering solutions center to help Chinese manufacturers win the market.

Small computer system interface (SCSI) is an independent processor standard for system level interfaces between computers and intelligent devices (hard disks, floppy drives, optical drives, printers, scanners, etc.). SCSI is an intelligent universal interface standard.

1. SCSI can support multiple devices, SCSI-2 (fastscsi) can connect up to 7 SCSI devices, and widescsi-2 can connect 15 SCSI devices. In other words, all devices only need to occupy one IRQ. At the same time, SCSI also supports a wide range of devices, such as CD-ROM, DVD, CDR, hard disk, tape drive, scanner, etc.

2. SCSI also allows one device to transfer data and another device to look up its data. This can achieve higher performance in multitasking operating systems such as Linux and windows NT.

3. SCSI occupies a very low CPU, so it has obvious advantages in multitask system. Since the SCSI card itself has a CPU, it can handle all the transactions of SCSI devices. When the host CPU sends work instructions to the SCSI card, the SCSI card will work by itself. After the work is finished, the work results will be returned to the CPU. In the whole process, the CPU can carry out its own work.

4. The SCSI device is also intelligent. The SCSI card can queue CPU instructions by itself, which improves the work efficiency. In multitasking, the hard disk will be in the current head position, and the adjacent tasks will be completed first and then processed one by one.

5. The fastest SCSI bus has a bandwidth of 160MB / s, which requires the use of a 64 bit 66MHz PCI slot. Therefore, the maximum speed that can be achieved in the PCI-X bus standard is 80mb / s. if it is used with a dedicated hard disk with 10000rpm or 15000rpm, it will bring obvious performance improvement.



SCSI-180°DIP Section

ShenZhen Antenk Electronics Co,Ltd , https://www.antenk.com