As a rising star of domestic robotics companies, Hangzhou Happy Flying Robot Technology Co., Ltd. has successfully listed the technology innovation board with its scientific and technological innovation strength, and staged a wonderful series of latecomers!

Successfully listed technology innovation board, happy flying, first-class robot enterprise foundation

In the development of robots, imitating humans has always been a major direction. From the realization of "two-legged walk" to more details of the action, and then to the artificial intelligence. The humanoid robot integrates multiple sciences such as mechanics, electronics, computers, materials, sensors and control technology, and represents a country's high-tech development level.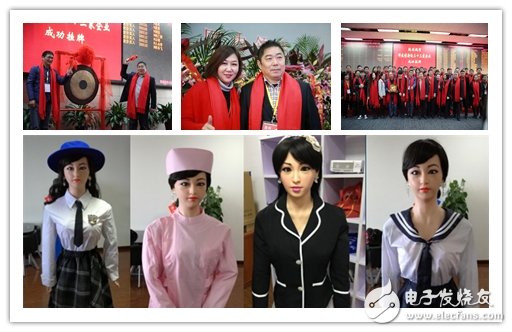 In China, humanoid robots have only been in development for less than 20 years, but they are now at the advanced level in the world. As a technologically innovative enterprise that stands out among the powerful competitors and rises rapidly, Hangzhou Joy Flying Robot Technology Co., Ltd. ("Happy Flying") is a backbone of the Chinese humanoid robot field. The leader in the domestic robotics field has made many amazing achievements in this field.

It is understood that at the beginning of the establishment, Joy Fly focused, specialized, specializing in smart devices and robotics, mainly developing catering service robots (food delivery robots, water delivery robots, dishwashers, fire robots, etc.), welcome activity robots, Humanoid performance robots, smart kitchen equipment and smart home equipment, etc., integrate research and development, production and sales into a complete business operation mode.

2015 is destined to be a different year. With the full rise of the concept of "Industry 4.0" with intelligent manufacturing as the core, in order to seize this major historical opportunity, the State Council issued "Made in China 2025" in May 2015. Subsequently, the Ministry of Industry and Information Technology identified 46 smart manufacturing pilot demonstration projects covering 38 industries. In addition, it is clearly stated in "Made in China 2025" that the core transformation of China's traditional manufacturing industry is from "Made in China" to "Created in China", and science and technology are the driving force for the inexhaustible process of transformation. Reform and innovation are sketching China. Create a main line of the sky into the sea.

In November 2015, Happy Entertainment selected the "Welcome Security Performance Robot" - imitation "Xu Xian and Bai Niangzi" live multi-function robot, defeated 122 robot manufacturing companies, and won the 2015 "China Zhizhi" robot venture capital contest prize. At the same time, Happy Flying also received 3 million yuan of support funds provided by the "2025 Intelligent Manufacturing Robot Venture Capital Fund".

In December 2015, in order to promote the national science and technology financial reform and innovation, and help these technology companies take the first step into the multi-level capital market, Beijing Four Boards launched the "Technology Innovation Board".

The wheel of history is rolling forward, and the advancement of technology is changing with each passing day. As the first year of the "Thirteenth Five-Year Plan", in 2016, "Made in China 2025" was implemented steadily, and 46 intelligent manufacturing pilot demonstration projects were affirmed by the Ministry of Industry and Information Technology. Especially under the influence of multiple factors such as industrial transformation and upgrading, strong policy support, influx of capital, and competing enterprises, not only the domestic robot market is welcoming the blowout period, but also a large number of domestically included Excellent robot companies are also rapidly emerging.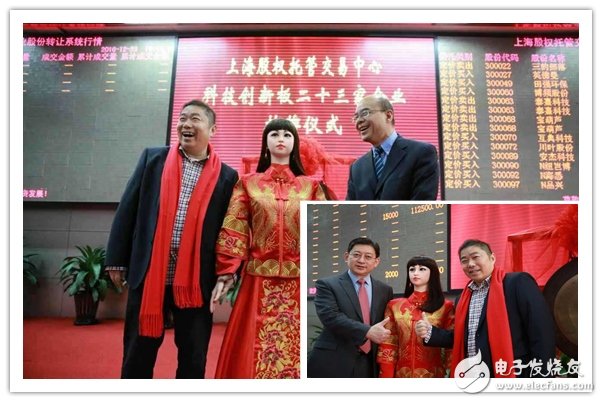 Joyful Flying has become a rushing team in the slogan of scientific and technological innovation.

At the same time, the "Science and Technology Innovation Board" has been actively exploring in the construction of integrated financial platform and cross-border financing in the Pilot Free Trade Zone for one year since its opening. It has achieved positive results in improving market service functions, promoting financing transactions and the development of listed companies. Results. At the end of 2016, after the fourth batch of enterprises were listed, the number of "scientific and technological innovation board" enterprises also exceeded 102. In the middle of the year, Joy Fly actively responded to the call of "Made in China 2025", constantly reforming and innovating, embracing smart manufacturing. In the end, Joy Flying has become a rushing force in the slogan of technological innovation.

Technology is the primary productive force, and it is also the core competitiveness of the company based on the forest of the strong. As a company that has successfully transformed from a traditional industry to a smart manufacturing industry, Joy Flying has always adhered to the corporate culture concept of "technology leads the times, creativity changes life", combines the essential characteristics of modern society and urban life, and exerts the spirit of artisans to continuously launch A series of intelligent robot products with creativity, fun and fashion, and highly praised by many industry experts.

For example, in 2015, when he won the first prize of the venture capital competition, including the director of the Department of Computer Science of Tsinghua University and the deputy director of the Expert Committee of Advanced Manufacturing and Automation of the National High Technology Research and Development Program (863), Zhejiang University Senior Engineer, China Energy Technology Hu Zhenmin, the leader of the team, and many other judges agreed that the joyful flying welcoming dance robot is the most advanced simulation robot in China. She is better at simulating human freedom than other robots, and even more flexible than others. .

In 2017, as scheduled, Happy Flying still maintains a good attitude of "winning, not arrogant, and losing", and it is going further and further on the road of first-class technology companies. In fact, it is not only an endorsement but also an opportunity and a challenge to win the technology innovation board.

According to the person in charge of Happy Flying: "Successful listing has created unlimited opportunities and space for our own development. Because the listing will further expand our capital channels and market scope, enhance brand value and standardize corporate management. At the same time, with the 'Made in China 2025' in full swing, the number of domestic robot companies and technology innovation board companies is increasing day by day, which also brings us a more severe test."

As the saying goes: the narrow road meets the brave. In just two years, it has become a list of the top robots in China. It is obvious that Happy Flying is such a brave "brave." When talking about the strategic goals for future development, the person in charge of Happy Flying revealed with ambition: "Everything is forewarned, and it is not foreseen. The science and technology innovation board is only a beginning. We have fully prepared for a protracted war and strive for 2020. Years of bravery, A shares and other motherboard markets!"

It is foreseeable that Joy Flying will continue to expand its market share with increasing strength in the future, consolidate the foundation of first-class robot companies, and then climb the peak of robots!

Construction And Building Staple

Construction And Building Staple,Construction 16 Gauge Nail,Fine Wire Staples,Medium Wire Staples

Zhejiang Best Nail Industrial Co., Ltd. , https://www.beststaple.com