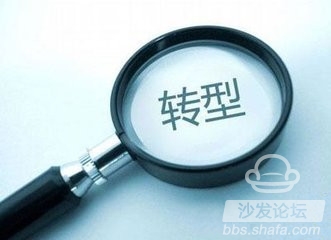 The new general manager of the old local color TV company, Hisense Electric Co., Ltd., told the media in Shanghai recently that Hisense has actually become an internet company. In the next five years, the profits from content and services are greater than or equal to the current sales of hardware.

The basis given by Dai Huizhong is that in June this year, the number of users of Hisense Internet TV will reach 10 million. This will be a historic breakthrough, and Hisense's own goal is to reach 30 million users in 2017.

The core value of Internet companies is user value, with 10 million users and 30 million users reached in the future, which will bring a lot of service revenue to Hisense.

The author believes that it is still too early to conclude that Hisense has completed the transition to become an Internet company. The more accurate expression is that Hisense has completed all preparations for connecting to the Internet. The next step in the trial of a specific business model, if successful, To come to revenue means success, if not bring real revenue, then this transformation is unsuccessful. This should also apply to all local color TV companies.

As Huizhong Hui said, the core value of Internet companies is user value. It is always a difficult problem how to realize their massive users. Traditional TV companies do not have an entrance. Content portals are owned by TV operators. There is no such media as Xiaomi mobile phones that can be converted into television portals. This results in the traditional platform users of traditional color TV companies sticking too low. A large number of "zombie" users cannot change. Become a truly valuable revenue.

Unlike millets, LeTV, and other Internet companies that completely abandon manufacturing, local color TV companies still attach great importance to manufacturing during the transformation process. Local color TV companies will not give up this traditional advantage, and are actively carrying out intelligent transformation to obtain further The advantages. This is a good thing.

Dai Huizhong stated that Hisense's production line is first class in China, and both the linkage with German Industry 4.0 and the Chinese Made 2025 in China are ahead of others. "We have used more than a hundred industrial robots on the production line, which can reduce the cost of many human resources, but we must not listen to the so-called all-flicker robots. It is unrealistic. Many local robots cannot replace humans."
This content is copyrighted exclusively by SofaNet. Welcome manufacturers to further exchanges and cooperation with us to create more in-depth product reports.

Smart TV box recommended to install sofa butler, download address: http://app.shafa.com/

Sofa Net is an Internet technology company specializing in smart TVs and boxes. It owns popular products such as sofa butlers, sofa tables, and sofa forums. It has been committed to providing high quality application resources for smart TV and TV box users and active community exchanges. And authoritative evaluation of smart TV products.



Used to convert force measure signal to digital communication signal, standard analog output signal and used in simple


control project

Fibos provides Load Cell and measure & control solution. Fibos goes into load cell and measure & control solution field since 2009.
Measure world well, know the world better" is Fibos` pursue.




Fibos owns mature design, manufacturer and test team. Engineers work in top load cell solution providing company such as HBM and Tecsis. Mature engineer team makes Fibos confident to provide client excellent products.

Fibos equipment list: Curing box, Overloader, weight machine, High and low temperature test box. Fibos purchase new equipment every year. Complete equipment chain is the guarantee of Fibos load cell quality.

Fibos main business range: Customized Load Cell, mini Force Measure Load Cell, high precision force measure load cell, high accuracy Weighing Load Cell, S Type Load Cell , Shear Beam Load Cell, Multi Axis load cell, tension load cell, Transmitters, instrument and measure&control solution.

Just name your requirement, the rest things belongs to Fibos.




load cell meter

load cell meter, sensor meter

Fibos Measurement Technology (Changzhou) Co., Ltd. , http://www.fibos.group.com