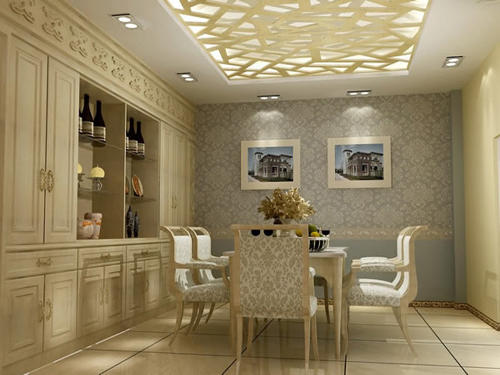 According to the Taiwan Economic Daily, "Guangzhou City of Lighting" is a famous town in Zhongshan, Guangdong Province, where LEDs competed at low prices and hit Taiwanese businesses. Lin Qingfang, chairman of Taiwanese firm Guangzhou Elegance Electric Co., pointed out that due to automated production, the cost of LEDs will drop by about 60% this year, but it is still not as fast as the mainland's aggressive price competition. Taiwanese companies need to rely on exhibition orders to expand overseas access.

"Low-cost strategy to come in, the block can not stop." Lin Qingfang said that to Guzhen Town, Zhongshan City, LED excess capacity, the biggest problem encountered is vicious competition, uneven quality. For example, he sold his own product for 8 yuan, and the opponent simply killed 2 yuan, or even lower, and the product's power, wattage, life expectancy specifications did not meet the required standards, lack of safety regulations certification.

This is the aftereffect of fierce competition in the market. The mainland government encourages the use of energy-saving products and hopes that related companies will flourish. Lin Qingfang said that the LED business opportunities are huge and many companies want to share a share. In addition to the rise of local SMEs, even the big company BYD is also rushing in, who can stop it.

Lin Qingxiang said that although the company has a lot of customers who have cooperated for many years, it is also difficult to meet such a competitive environment, let alone a company that has just squeezed in. The company's orders in mainland China and overseas accounted for 50% each, which spreads risks. Sales channels include dealers, agents and overseas customers.

Many Taiwanese businessmen rely on exhibition events to receive orders. For example, LED display events are held around the mainland. Taiwanese companies actively participate in the exhibition and seek buyers in Shanghai, Beijing, Guangzhou, Hangzhou, and Hong Kong. Or gradually increase the proportion of overseas sales, coupled with depreciation of the exchange rate, then exports are more dominant.

In the case of the mainland state-owned lighting engineering project, Taiwanese businessmen are "can't see what they can eat." In the 30-year-old Gao Quan Electrical Lighting Chairman, Lin Yuying, said that because the local government protects local companies, some of the project's specification standards, even if they are not in compliance with the land business, will be marked first, but Taiwanese companies will follow the rules. , do not win each other.

Speaking of LED technology innovation, Lin Hao should point out that the early function of LED is the indicator light, like the bright spot of the red signal on the radio, before it was switched to the lighting field. More than 20 years ago, we invented products combining LED light control, voice control, and body temperature sensing, but in recent years we have used more sophisticated and popular products. In the future, products will have the main trend of heat dissipation, long service life, and energy saving.

Compared with the mainland LED market, Taiwanese businessmen are more inclined to the European and American markets. Lin Hao should say that 90% of the company's products are sold to Europe and the United States, because the market price, product specifications have accumulated a set of standards, on the other hand, the mainland LED market bargaining, quality uneven, lack of system, domestic demand pie is not good.

The server racks are compatible with all the leading OEMs such as Dell, HP and IBM servers and equipment, and they meet the EIA standards for 19" server racks. The fully enclosed, secure server cabinets range in size from 18U to 42U server racks, and they exceed OEM air flow requirements. Open frame server racks are an excellent way to optimize cooling and make wiring easy. These racks come in size ranges from 16U to 58U, and they are quick and easy to assemble. Another option is the 2Post Server Rack, which works well for large data center installations with a variety of 2Post and 4Post rack equipment. For small office spaces, the portable rack that fits under a desk is an ideal, out-of-the way solution. For the harshest of environments, our unique Transport Case Racks feature tough, watertight outer shells, internal shock isolators and convenient square hole mounting points. Also, RackSolutions' computer racks are conveniently compatible with OEM rail kits.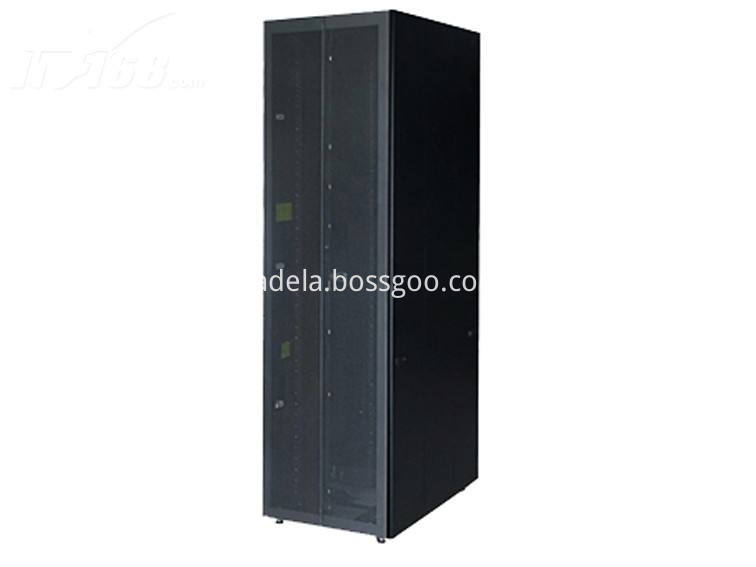 Datacenter Server Racks,Server Rack,Network Server Rack,Metal Server Rack

Shenzhen Adela Technology Co., Ltd. , https://www.adelafiber.com